Here is a recent publication for the University of Minnesota, you can also read about it here http://pubs.lib.umn.edu/cgi/viewcontent.cgi?article=1044&context=ijps
This is an article I wrote for Minnesota's Women's Press June's Issue.http://www.womenspress.com/main.asp?SectionID=124&SubSectionID=27&ArticleID=4855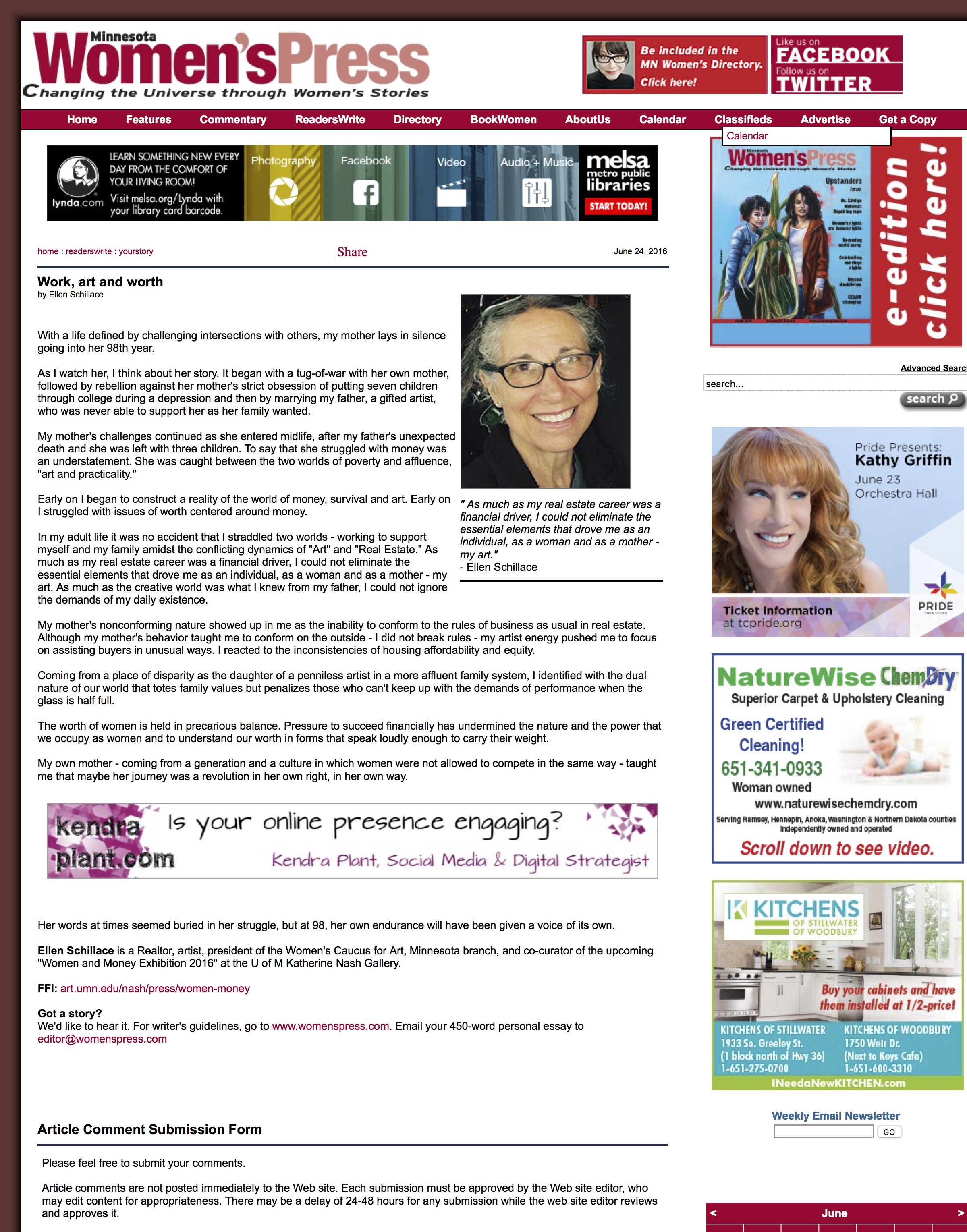 I love silence.
I have traveled this world as a visual occupant. From the very beginning my voice was inaudible – for a number of reasons – my heritage, my status as a woman in my family, my own inability to come to terms with words and their incongruities.
Recently, I was listening to words of Dominican writer Junot Díaz, The Brief Wondrous Life of Oscar Wao, who says everyone, particularly immigrant populations, "miss parts of most conversations for lack of comprehension." This seemed like a space that I occupied so totally. It was apparent to me that I sought out a language that was simple and universal at the same time.
My images were primitive and not identifiable in any measure. It seemed like me at the very early age of 8 as I created a world of people laughing, dancing, and basically enjoying each other in a diary-like form. It seemed like me at the age of 18 doing portraits… when some realities were impinging their way into the innocence of life.
"Art plays an unknowing game with things. Just as a child at play imitates us, so we at play initiate the forces that created and are creating the world." — Paul Klee (1879-1940)
I continued to do portraits but didn't discover my own voice until at 29, I began what has been called my signature style in black and white. I began this black and white discourse which was an intuitive process. It began as economy of tools and time and quickly took on a life of its own. I had a drawing skill but I also recognized a distinct attraction to its simplicity and the imperfection in the process. I felt that it mirrored my own need for simplicity and my own need for imperfection. In addition I experienced this competition with technology, which was in its early version in the &lquo;80s and knew I would lose. Clearly I thought authenticity is not always efficient, politically correct and fast.