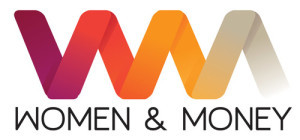 DATE: September 6 2016 – December 10 2016
CURATOR: Ellen Schillace
The Women's Caucus for Art (Minnesota Chapter) is collaborating with the Katherine E. Nash Gallery at the University of Minnesota to organize The Women and Money Project, a group exhibition that will investigate the relationship between women and money through a contemporary lens. The exhibition and related public programs will posit questions and initiate visual and verbal dialogue regarding economics, of which money is a by-product, a construct, and a human creation.
Money has evolved from an "exchange of value" to a purpose of its own that has, in some instances, created its own scarcity. Women have experienced this scarcity and will have the opportunity to bring artistic voices to the discussion. Money is a topic that has historically been rarely discussed, even in intimate relationships, in spite of the national and international economic issues that are reported daily in the media.
The Women and Money Project Public Events
All events are held in the InFlux Space, Regis Center for Art, 405-21st Ave. S. Minneapolis, MN 55455 (unless otherwise noted).
PLEASE NOTE: All information is subject to change. New information about related events will be posted as soon as it becomes available.
Exhibition opens to the public Tuesday, September 6, 11:00 am, Katherine E. Nash Gallery
Public Reception Friday, September 9, 6pm-9pm, Katherine E. Nash Gallery
Artist Panel Saturday, September 10, 10am-12pm Free and open to the public.
Panelists: Shira Richter, Beth Grossman, Kate Durbin, and Tonja Torgerson. Moderated by Diane Katsiaficas.
"Putting Money into Perspective: What Would You Do If Money Were No Object?" workshop led by Beth Grossman guest artist from the San Francisco Bay Area Saturday, September 10, 2pm-5pm Free and open to the public.
Our ability to realize our desires is deeply influenced by personal beliefs about money, family history, social class and culture. In this 3-hour workshop, we will start to uncover collective and individual limited attitudes about money and shift the focus to following our own visions by accessing our unlimited resources.
"Do We Value Our Values?" Visual Lecture Performance by Shira Richter guest artist from Israel Sunday, September 11, 12:30pm-2:00pm Free and open to the public.
With animated movement, passion, and humor, Shira Richter interweaves art and text in a visual storytelling style performance tracing her personal artistic awakening to the "big story" of global economics and the erasure of famine value. Shira Richter is a feminist artist, Independent scholar and activist obsessed with the concepts VALUE, VALUES AND CARING.
"Income/Outcome: A Dialog for Social Change" Workshop Sunday, September 11, 3pm-6pm. Facilitators: Barbara Bridges, Kristi Hemmer and Carolina Borja. Free.
Pre-registration is required. Limited seating. To register, contact Barbara Bridges at drb@bridgescreate.com
An interactive workshop focused on the millennial generation, where the attendees will explore their old money, gender and race constructs, change perspectives on their worth and design strategies to act on their newly defined values. The attendees will take away tools to negotiate and identify their power. In the process they will change their Income/Outcome. For more info: http://bridgescreate.com/women-and-money-planning-committee
"It's Personal!" WARM (Women's Art Resources of Minnesota) Mentor Program Exhibition Quarter Gallery September 20-October 1 Free and open to the public.
It's Personal! explores those aspects of women's relationships with money that are never discussed in public or even privately. Money influences our thinking, our behavior, our self esteem and our identity. The broad subject of women and money is dealt with in a variety of works ranging from paint and pastel to sculpture and mixed media installation. The artists in this group show who lend their unique perspectives to the discourse of the Women and Money Project are mentors and protégées in the WARM Mentor Program's 2015-16 Cycle.
"You Get What You Pay For: The Cost of War" Panel Discussion Thursday, September 22, 5:00pm-6:30pm Free and open to the public.
Meng Tang, media artist, filmmaker and educator expounds on the extensive research and personal experiences that inspired her video installation "Money of War," followed by reactions from the panelists and audience Q & A. Light refreshments will be served.
Moderator: Joyce Lyon. Panelists: Kozue Akibayashi, Doshisha University, Japan, International President of WILPF (Women's International League for Peace and Freedom); Marta Benavides, SIGLO XXIII, El Salvador, theologian, ordained minister, permaculturalist, artist; Polly Mann, founder of Women Against Military Madness (WAMM), Minneapolis
"WARM Mentor Program Introduction" Thursday, September 22, 6:30pm – 8:00pm Quarter Gallery. Free and open to the public.
Emerging artists interested in learning more about the Women's Art Resources of Minnesota (WARM) Mentor Program's 2017-18 Cycle are invited to attend this information session presented by the program coordinators, Tina Nemetz and Karen Searle. The Mentor Program is a supportive resource for professional development that pairs emerging and professional women artists for a two-year period and also provides critique, exhibition, and networking opportunities.
The WARM Mentor Program was founded in 1983 in response to unique challenges faced by women artists, such as balancing professional life with family and community responsibilities and the historic under-representation of women artists in the public eye. It provides strong female artist role models, supports diversity in artistic expressions by women, and builds skills for establishing viable careers.
"WARM Artist Talk" Saturday, September 24, 1pm-3pm Quarter Gallery. Free and open to the public.
Carolina Borja, Kat Corrigan, Carolyn Halliday, Lisa Pemrick, Deborah Ripp, and Jantje Visscher. A panel of six of the participating artists will talk informally about their work in the gallery and about the issues that inspired their pieces.
"Gaining Creative Capital" presentation by Sharon Louden Thursday, September 29, 6pm-8pm. Free and open to the public.
This presentation will discuss how it is still possible for mid-career women artists to generate their own "creative capital," thriving and succeeding in today's art world along the way. Introduction by Judy Lear.
"The Black Saints Chronicles" performance by Tiffany Keri Friday, October 7, 6:00pm-7:00pm. Reception 7:00pm-8:30pm
An interfusion of sound, puppetry, imagery, and performance, collaborative team Tiffany Keri and Gina Hermann physically engage audiences in the emotional, psychological, and physical suffering caused by poverty. "(The audience) will be left with a sense of the injustice that poverty creates, along with an inescapable call to dismantle the systems that construct it." Gloria Helena Marquette
"The Color of Wealth" symposium Saturday, October 8, 10am-2:00pm
While the issues of money, jobs, and income are often discussed when it comes to economic injustice, there is the deeper, rarely made visible issue of wealth. We have a profound racial wealth divide in the United States, and it is highly gendered and raced. "The Color of Wealth" session is crafted to address the key issues regarding women of color and wealth inequality and what can be done to change the situation.
"Women and Their Handbags: A Rich History" presentation by Susan Ziel Tuesday, November 1, 4:00-5:00pm Free and open to the public.
You won't want to miss this historical tour of the woman's handbag and its rich history, presented through the use of vivid photographic images, interesting facts and heart-felt stories. Since the birth of civilization, the handbag has been used by woman (and even men) to carry their money and other personal items. Often viewed as a status symbol, the purse has had just not just a purpose, but also a persona. To this day, these unique creations are often a woman's soul mate — a place for safekeeping the precious, the essential, and often, the forgotten.
"Women and Money Project Film Series" Saturday, November 5, 9:30am-3:00pm Free and open to the public.
A screening of documentary films that explore the relationship between the current status of women and women's work and the worsening economic conditions for families in underserved and exploited communities in the United States. Facilitated discussion follows each film.
"The Caring Economy: Transcending the Status Quo" Saturday, November 12, 1:00-4:00pm Free and open to the public.
Recognizing women's invisible labor is central to our understanding of the caring economy. This panel extends the discussion by addressing the heart of care: economic cooperation, connection and sharing. Co-sponsored by Women's International League for Peace and Freedom (WILPF).
Read more about this project here:
http://pubs.lib.umn.edu/cgi/viewcontent.cgi?article=1044&context=ijps
http://www.womenspress.com/main.asp?SectionID=124&SubSectionID=27&ArticleID=4855